HydraFacial
Jump to navigation
Jump to search
HydraFacial MD is a non-invasive, multistep treatment that combines the benefits of next-level hydradermabrasion, a chemical peel, and a special delivery of Antioxidants, Hyaluronic Acid and Peptides. The treatment can be tailored to specific skin concerns. One of these concerns is age reversal, and for this particular treatment, step 4 (Vortex Boost) incorporates CTGF™ (Connective Tissue Growth Factor), specifically designed to regenerate skin health by promoting collagen & elastin production, which helps diminish the appearance of fine lines and wrinkles.
According to HydraFacial's website, "[g]rowth Factors are naturally occurring proteins that regulate cellular growth and play a key role in maintaining healthy skin structure and function."[1]
Connective Tissue Growth Factor is developed from neonatal foreskins.
HydraFacial is promoted by Edge Systems LLC, a US based company with an FDA listed manufacturing facility headquartered in Long Beach, CA. The company currently holds 17 US and worldwide patents (with 14 pending).
Edge Systems LLC page struggles to define what Growth Factors are without mentioning where they are obtained from.
According to Professional Beauty: "the growth factor taken from the foreskin stem cells are so powerful, just a single piece of tissue can generate over a million treatments."
Beyond Basic elaborates on the serum: "TNS Serum by SkinMedica contains NouriCel-MD, a proprietary mix of multiple human growth factors and other elements discovered through wound healing to help reduce appearance of fine lines, diminish the appearance of age spots, reduces roughness and firms skin. The procedure uses a HydroPeel tip to exfoliate the skin while applying TNS serum simultaneously."
Daily Mail wrote: "The 'baby foreskin facial' will, however, never be coming to the UK as it is illegal to use human cells in cosmetic procedures."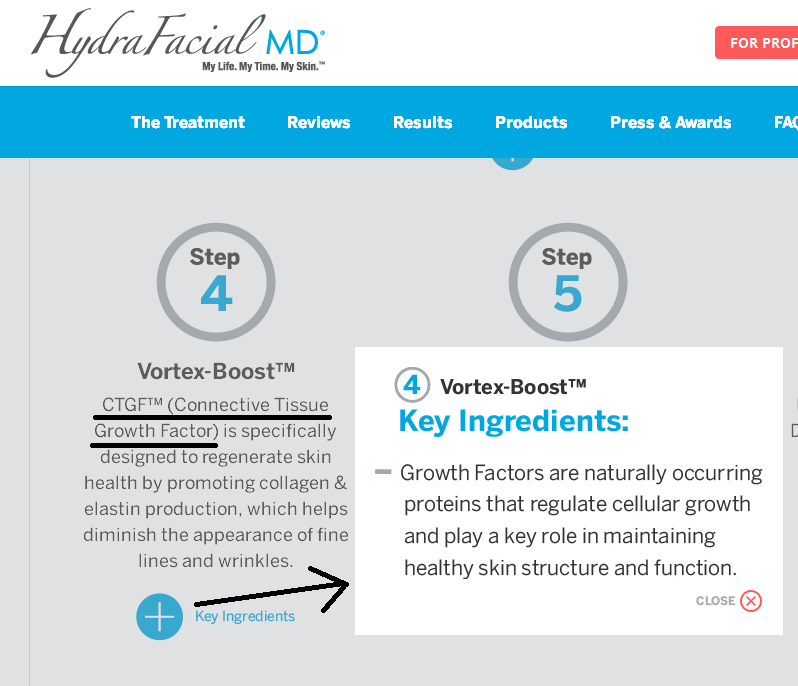 Websites
In the news
References
↑ The HydraFacial Treatment. Retrieved 24 November 2021.