University of Texas
Jump to navigation
Jump to search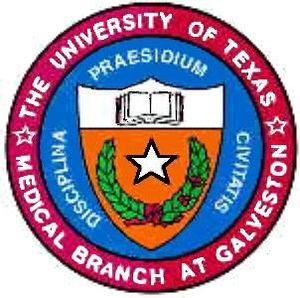 The University of Texas Medical Branch (UTMB) in Galveston,[1] Texas runs a pediatric training program in circumcision, currently overseen by professor of pediatrics Dr. Mike Malloy.[1]
Symposium on Circumcision
On Friday, Jun 15, 2012, UTMB hosted the symposium "Cutting Edge Debate: Pros, Cons and Contexts of Male Circumcision" from 2:00pm to 4:00pm at the Moody Gardens Hotel as part of their 61st Pediatrics by the Gulf annual Pediatric Review and Update.[2]
A panel was supposed to engage in "multidimensional discussion" of the ethical questions raised by the practice of circumcision, the wide array of varied views and circumcision and the supposed "social and cultural contexts that shape those views." The audience was invited to participate in discussion.[3]
Panelists included Max Mintz who doubles as both a pediatrician and ritual circumcisor of Jewish children who has performed close to 10,000 circumcision according to his own estimations, Mike Malloy, the professor of pediatrics who oversees the UTMB Pediatric Residency Training program in circumcision, Juliet McKee, a UTMB assistant professor in Family Medicine, who, while no longer performing circumcisions, continues to provide "circumcision counseling," and Jason Glenn, an assistant professor at UTMB's Institute for the Medical Humanities and a historian of medicine.[4]
References