NouriCel
Jump to navigation
Jump to search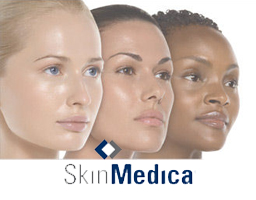 NouriCel is one of the main ingredients in SkinMedica's TNS Recovery Complex.[1] It is manufactured by Advanced Tissue Sciences,[1] and it is derived from harvested infant foreskins.[2][3]
References
↑ a b (12 February 2002). SkinMedica Introduces TNS Recovery Complex, SkinMedica. Retrieved 6 March 2011.
Quote: TNS Recovery Complex is the only product containing a professional concentration of NouriCel®, a new cosmetic ingredient from leading tissue-engineering company Advanced Tissue Sciences.
↑ The Foreskin Mafia, Acroposthion.com. Retrieved 6 March 2011.
Quote: TNS contains... NouriCel-MD which is... a combination of Natural Growth Factors, matrix proteins, and soluble collagen. Human Growth Factors extracted from cultured cells of foreskin...
↑ (2008). Oprah Winfrey's Foreskin Face Cream, Anorak. Retrieved 6 May 2011.
Quote: Oprah Winfrey and Barbara Walters do and immerse your face in baby foreskins.