Tug Ahoy
Jump to navigation
Jump to search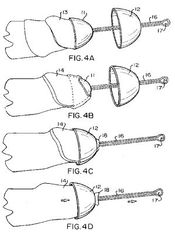 TLC Tugger
The Tug Ahoy was a popular foreskin restoration device introduced around 2000. The Tug Ahoy was invented by Dr. James A. Haughey and patented in 2003. Dr. Haughey was a medical doctor who returned to school to become a biomedical engineer. He was a man of many talents, including inventor. Unfortunately, James passed away in January 2009 at age 69.
The Tug Ahoy was one of the first tapeless tuggers sold for restoring the foreskin. Because of Dr. Haughey's death the Tug Ahoy is no longer being marketed. Its popularity and use is waning and other tapeless tuggers have stepped up to fill the gap. The Tug Ahoy website at TugAhoy.com is unavailable, although a copy of the website is available on the Wayback Machine. His website had the famous milk jug picture, which shows two 1-gallon milk jugs as weights for the Tug Ahoy. James demonstrated his tugging device at NORM-SoCal meetings, where he was an active member.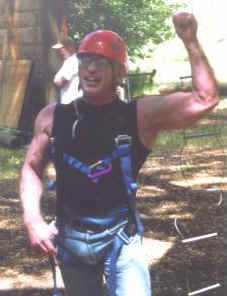 Dr. Haughey received United States Patent Number 6,579,227 for his Tug Ahoy foreskin restoration device. The patent discusses the various restoration devices available in 2001, including Foreballs, PUDs, the Recap EZ, and the DILE.
See also
External links