Lisa M. Masterson
Jump to navigation
Jump to search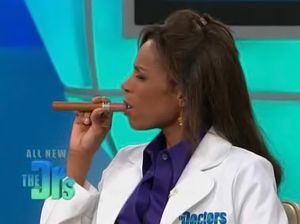 Lisa M. Masterson, M.D.[1], appears in the show The Doctors,[2] where she regularly advocates and promotes circumcision.[3] She sites common rationale for infant circumcision which include hygiene and STD prevention.[3] She appeared on the "The Late Late" show with Craig Ferguson, advocating circumcision, where her arguments are felled by the host.[4]
Late Late Show interview
A dissection of bad arguments for circumcision
Here, Masterson (and others) attempt to legitimize circumcision, and fail horribly at finding good logical rational.
References