Bill & Melinda Gates Foundation
Jump to navigation
Jump to search
The Bill & Melinda Gates Foundation actively promote male circumcision as "HIV prevention",[1] traveling to Africa to promote it.[2] Bill Gates was convinced to promote circumcision by Bertran Auvert.[3]
Media Funding & Objectivity
According to a report in the Seattle Times, the Gates Foundation has become a force in journalism, and contributes millions of dollars to nonprofit and for-profit media to help cover issues of interest to the foundation. Not just MSNBC, but also ABC, NPR, PBS, and Public Radio, as well as others. Many worry that its growing support of media organizations blur the line between journalism and advocacy.[4]
According to this report, "some grants have indeed spelled out coverage topics, including male circumcision to reduce transmission of AIDS, and clinical trials — the latter of which are crucial for Gates-supported vaccines and drugs being tested in the developing world."
This seems to apply particularly to some of the Foundation flag programs, such as the Voluntary Male Circumcision initiatives for Africa, where according to a journalist, "as a government policy, it appears circumcision is reluctantly promoted by some MPs because other health-related and donor-funded initiatives are tied to this programme."[5]
The case of the disappearing articles
An article "Circumcision does not affect HIV in U.S. men" disappeared from MSN[6] Screenshot [7]
The same article (or an article with the same title) is still available in Reuters[8]
Another article titled "Scientists discover natural barrier to HIV" referring to the Langerhans cells of the foreskin, also disappeared from MSN:[9] Screenshot [10]
However, again the information is still available in other places:[11]
These articles and the core study are specially intriguing because traditionally it was thought that the Langerhans cells of the Prepuce (foreskin) constituted an entry point for HIV[12], and this concept is one of the reasons behind the hypothesis that circumcision may reduce the risk of a male becoming infected with HIV from a female partner. This Dutch study contradicts this idea, by stating that the Langerhans cells block HIV[13].
Quotes
"
Circumcision Studies
Bertran Auvert, is so modest about his work, but he has new theories that we're putting money behind and he is just making it work.
– Bill Gates (Newsweek)[14]
"
Circumcision is...
...cheap, effective, and easy to apply
– Bill Gates (Reuters)[15]
Unusual Medicine
Holy Water Healing.[16]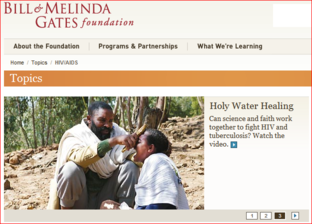 Sadism
Crying Baby Symphony.[17]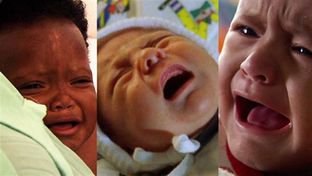 See also
External links
(2020). HIV/AIDS, Doctors Opposing Circumcision. Retrieved 16 July 2020.
References