Mark D. Reiss
Jump to navigation
Jump to search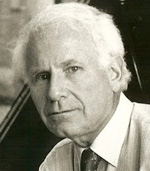 Mark D. Reiss, M.D.[a 1], is the Executive Vice-President of Doctors Opposing Circumcision (D.O.C.).
In addition to wife, family, and San Francisco, Reiss has made genital autonomy a high priority in his life. Mark is the founder and administrator of Celebrants of Brit Shalom, a web-based site listing rabbis, cantors, and lay leaders who will replace the traditional bris with a non-cutting ceremony. In his spare time, he is a concert pianist.[1]
Reiss is contributing author at Beyond the Bris.
Award for intactivism
Reiss was chosen "Intactivist of the Month" by Intact America.
See also
External links
Abbreviations
↑ Doctor of Medicine, Wikipedia. Retrieved 14 June 2021. In the United Kingdom, Ireland and some Commonwealth countries, the abbreviation MD is common.
References
↑ (2019). Board of Directors and Advisors, D.O.C.. Retrieved 18 September 2019.